As much as we love watching anime for its awesome plots, music and graphics; we also love the characters and their own personal style and fashion.
This is just one of Sakura's many adorable outfits, but we think its the perfect ensemble to launch our new anime fashion posts. All of Sakura's cardcaptor outfits are made by her best friend Tomoyo, who insists on filming her adventures and making sure Sakura looks cute.
As one Sakura's most popular outfits we love the simplicity of this red, white and yellow colour scheme.You can probably already put together a Cardcaptors inspired outfit with things in your own collection. However if you're lacking anything check out the outfits we've thrown together.
Just click on which ever piece you like and a new link will open. There you'll see the price,available sizes, materials and more!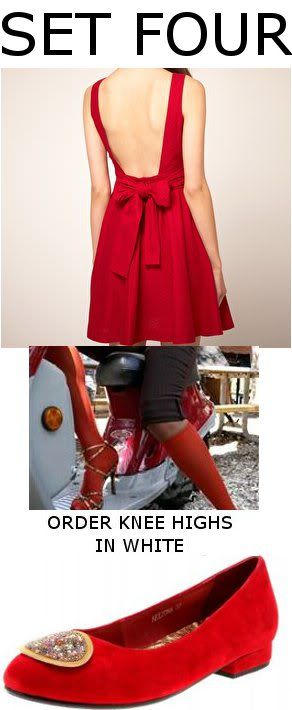 Just to be clear, this
is not
a cosplay post. This is a fashion inspiration.
Get these outfits shipped to your door step via
ASOS
,
We Love Colour
and
StyleTread
.
Let us know what you think about this post in the comments section below or connect with us
on the Amine Sydney Facebook
or
Twitter
!